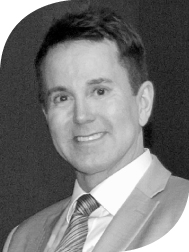 Davis Gaines
Gaines is an accomplished stage actor who performed as the Phantom in the Andrew Lloyd Webber musical The Phantom of the Opera more than 2000 times, on Broadway, in Los Angeles, and in San Francisco.  In the latter location, he won the Bay Area Critics' Award for Best Actor. He performed in the roll for The Kennedy Center Honors in 1994. He originated the lead role of The Man Whistle Down the Wind (1996).
Gaines was also the singing voice of Chamberlain in The Swan Princess (1994). He guested in "Murder in White," a 1993 episode of Murder, She Wrote. He was also a musical guest star for Broadway on Ice, a touring ice show with live music.
One of his first jobs was as a costumed character at Walt Disney World theme park, and as a high schooler at EHS, he played the lead role in Pinocchio. Among his many awards, Gaines was the recipient of the Orlando Chamber of Commerce 1996 John Young Award.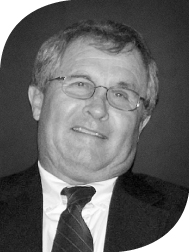 Bill Gierke
One of the most highly acclaimed football coaches in the state of Florida, Gierke took Edgewater High School to three consecutive state championship final games. Gierke was one of the only coaches to spend his entire career in Central Florida and win at least 250 games.
With a career mark of 258-73-1 at Edgewater (2000-10), Dr. Phillips (1998-99) and Evans (1982-96), he was runner-up in the 6A state finals at Edgewater in 2002, '03 and '04. He led those schools to a combined 20 playoff berths.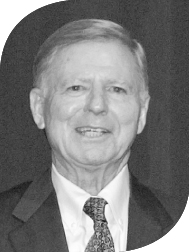 Bob Hewitt (d)
Former President of Hewitt Properties, Inc., Hewitt founded the real estate brokerage, development and investment firm.  Hewitt, along with his brother, is one of the founding owners of the Orlando Magic. In addition to helping bring the magic to Orlando, Hewitt and his brother (Jimmy) backed the Orlando Renegades, a United States Football League team and the Orlando Thunder of the World Football League. Hewitt was generous community leader, donating to agencies that support the homeless, troubled children and fish conservation.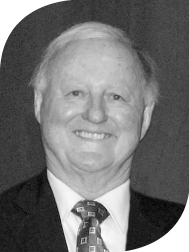 Jimmy Hewitt
Chairman, President and CEO of Hewitt Financial Consulting, Inc.  Jimmy Hewitt was the lead contributor in bringing the Orlando Magic to Orlando as a part of new NBA franchise team. Hewitt also helped backed the Orlando Renegades, a United States Football League team, and the Orlando Thunder of the World Football League.  Hewitt Co-founded of United Legacy Bank and United Heritage Bank.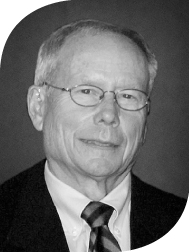 David Hughes
Under his leadership as CEO , family-owned business, Hughes Supply, became a Fortune 500, public traded distributor of construction materials and was later purchased by Home Depot.  Hughes also chaired the capital campaign that built Arnold Palmer Hospital for Children.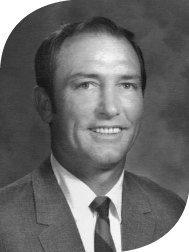 Bob Maples (d)
After being an accomplished high school and University of Tennessee athlete, Maples began his coaching career in Gatlinburg, TN.  While at Edgewater for 32 years, his positions included Teacher, Head Baseball Coach, Football Coach, Gymanstics Coach, FCA Sponsor and Athletic Director. Honors included Baseball Coach of the Year for Orange County and the Metro Conference/Baseball Metro Champions – 3 years/Metro Athletic Director of the Year/Runner Up – State Athletic Director, FCA Huddle leader of the year.  Maples was also recognized for many achievements in the field of Athletic Administration: Central Florida Representative FIAAA in its early development. Hosted and helped Special Olympics.  President and Vice President Orange County Coaches Association and was inducted in to the Metro Hall of Fame.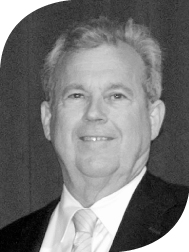 Donald M. Middlebrooks
Middlebrooks is currently a judge for the United States District Court for the Southern District of Florida. He was in Private Practice from 1973–1974, and served as General Counsel to the Governor of Florida from 1974 – 1977. In 1997 he was appointed by President Bill Clinton to serve as a United States District Judge.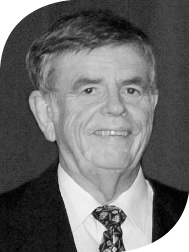 Walter G. Mills
CEO and Founder of W.G. Mills, Inc., a construction firm known as one of Florida's premier school builders. Projects and accomplishments include the new Edgewater High School campus.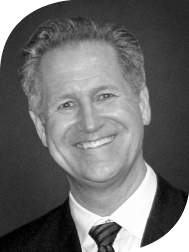 Michael Ragan
Founder and CEO of USA RAGS INC., a Los Angeles-based custom furniture manufacturing company. Ragan produced countless notable residential and commercial interior designs.
Dion Rainey (d)
Rainey was an MVP for Edgewater's 1975-76 state championship basketball team and a mentor for some of the best high school players Orlando has ever seen.
Rainey averaged nearly a double-double as an agile 6-foot-5 post player for Edgewater's 32-4 title team. He played four years at Southwestern Louisiana (now Louisiana-Lafayette) alongside two-time NBA all-star Andrew Toney when the Ragin' Cajuns went 77-36. He continued to make an impact after returning to this hometown by opening DN & D Sports Training and running skills drills and weight training workouts for hundreds of youth, including a long list of standouts that included future NBA players Chucky Atkins and Amar'e Stoudemire.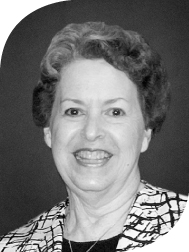 Kay Chicone Ustler
Community Leader and Volunteer who created the Edgewater AP Plus Program, the precursor of the Engineering, Science and Technology Magnet Program at EHS. Ustler also created the Computer Resource Lab at EHS in 1995.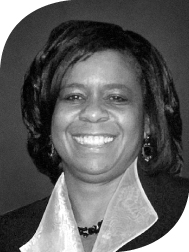 Dr. Bridget M. Williams
Associate Superintendent of Orange County Public Schools for Student Support Services.  Former Edgewater Assistant Principal and Former Jones High School Principal.
Photos of the Hall of Fame Event