Thanks to the generosity of Edgewater High School friends, fans and alumni, the Edgewater High School Foundation has the honor of administering several scholarships each year. Here is the list of scholarships offered to the seniors of the Class of 2020.
If you would like to apply for one of these scholarships, see your EHS Guidance Counselor for an application.
If you are a scholarship recipient, you should have received the details on how to access your scholarship at the Awards Ceremony. If not, please click here for the instructions.
The EHS Foundation Scholarship
The Gala Family Scholarship
The EHS Foundation Engineering, Science, and Technology Scholarships
Robert Brendan Carr Musician's Award
Robert Swoszowski Scholarship
The Mike Lyons Memorial Scholarship – "The Mike"
Charles Rohrer Principal's Achievement Award
Tommy Browning Scholarship
The Dr. "Pro" Scholarship
The Julia Pierson Public Service Scholarship
The Janice T. Leisher Memorial Educator Scholarship
The Patricia Fox Scholarship – New for 2020
The EHS Foundation Scholarship
Three $1,500 scholarships awarded to three different EHS seniors who will enroll after graduation in a technical school, a professional career program, community or public or private college or university. The Foundation is looking for applicants who have overcome extreme circumstances. These are one time awards based on financial need, academic achievement, good citizenship, extra-curricular activities, personal accomplishments and/or spirit of volunteerism. Students are asked to complete an application and write an essay explaining why they need and qualify for this scholarship.
2019 Winners:
Gracia Jeanty
Gracia will graduate with her Associates degree and was in Valencia's Honors Program. She participated in a year and a half of undergraduate collegiate level research at Rollins College as a physics intern. She plans to pursue a double major in Industrial Engineering and Finance. This scholarship will allow her to focus on her studies without the added burden of how her education will be funded. Gracia has volunteered at the Orlando Science Center, student success panel discussions, performs in the school orchestra, and as a mentor for girls in the school's Girls STEM Academy. She is an energetic and respected youth group leader at her church coordinating youth activities, fundraising, tutoring and helping the elderly.
Sofia Ann Brady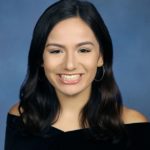 Sofia plans to major in Psychology. She wants to be a Counseling Psychologist and help others who suffer from mental issues like ADHD or an anxiety disorder. She has participated with several Mission Trips with Habitat for Humanity, is involved with her church St. Charles Borromeo, and has been involved with musical theater at Edgewater and in the community. She also participated in Beta Club, State Solo and Ensemble competitions, JV and Varsity Cheer, Varsity Water Polo and Swim.
Dwight Collins Jr.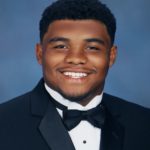 Dwight plans to attend Saint Vincent College and major in communications and broadcasting. He has a passion to connect with others. He was a summer coach for the past two years with Sertoma Deaf Baseball Camp and is an American Sign Language Interpreter. He hopes to play college football. As a young person seeing athletes become sports commentators after their pro careers influenced him.
The Gala Family Scholarship
A $5,500 scholarship awarded to one student who will receive $1,375 annually for four years. This student has excelled in areas of engineering, science, technology, or computers. This may be demonstrated through academic, extra-curricular, or personal accomplishments. The recipient is required to write a letter to the EHS Foundation annually with an educational update and a school transcript. The selection process for this largest and most prestigious scholarship is supervised by the EHS Guidance Office and requires a 300-word essay for the initial application.
2019 Winner: Hazel Ruth Decker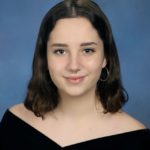 Hazel was in the EST Magnet, a member of the National Honors Society, Mu Alpha Theta, and Beta Club. She mentored 8th graders touring Edgewater's EST Magnet. Her interests include film and photography classes at Crealde and is a Photography Assistant helping younger students. Musically, Hazel participates in the Chamber Orchestra along with solo and ensemble work. In her younger years she and her sister borrowed her mother's camera and made their own screenplays. Her dream is to become a writer, director and produce her own movies. She plans to major in film or graphic design.
EHS Foundation Engineering, Science, and Technology Scholarships
Two $1,500 scholarships awarded to a student in each of the two tracks of Edgewater's Engineering, Science and Technology magnet program. These students are selected based on need, academic achievement, good citizenship, extra-curricular activities, personal accomplishments and/or spirit of volunteerism.
2019 Winners:
Zachary Schaumann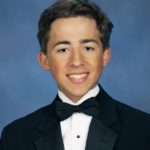 Zachary plans to major in Music Education. He has been recognized at local and state levels for both band and chorus as an All-State Men's Choir and All-County Men's Choir, and has received superiors at solo and ensemble for voice and percussion. He has been moved by his music teachers more than anyone in his life and hopes to be in their shoes.
Natalie Aguayo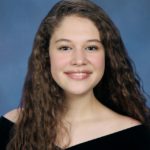 Natalie was involved with the National Honor Society, Spanish Honor Society, Beta Club, Student Government Association, and was Rotary Student of the Month during her senior year. She plans to major in physical therapy. The money from this scholarship will help her push past the obstacles of her past to get the education she needs to be a physical therapist. She competed on the Edgewater Volleyball team as well.
The Robert Brendan Carr Musician's Scholarship
An award of $1,000 made to a student in the Marching Eagle Band who has promoted fellowship among its members and demonstrated both musical excellence and Eagle Spirit and who intends to pursue a course of study in Music Performance, Music Education or plans to be part of a college band, orchestra or chorus while following another major. The candidate shall be selected by the EHS Band Director in concert with the Guidance Office.
2019 Winner: Adorah Michael Allard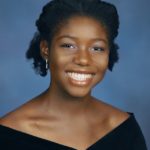 Adorah plans to attend FAMU and major in computer engineering and minor in music, continuing her percussion career. She aspires to become a principle timpanist playing with an orchestra. Her algebra teacher described her as "passionate about her percussion line. Adorah interned at Rollins College in the Physics Department, was in the National Math Honor Society and Beta Club. Musically she was in the Wind Ensemble, Marching Band, Symphonic Band and in the eleventh grade was awarded "Most Improved Junior in Band". She is studying Mandarin Chinese with Florida Virtual School. She would like to work at Intel.
Robert Swoszowski Scholarship
Bob Swoszowski was recognized for his outstanding community service and professional accomplishments by being inducted into the prestigious 2014 Edgewater High School Hall of Fame. In 2015 he was recognized for his outstanding work by being awarded the 2015 Philanthropist of the Year Award by the North Georgia Community Foundation. At that time, he and his wife decided to fund a scholarship for an Edgewater High School student.
This is a $1,000 scholarship awarded to a student from a single-parent family who has worked at least part time, has at least at 3.0 GPA and is a legal resident or citizen of the USA. The applicant must submit a 300-word essay detailing why they need and qualify for this scholarship along with the application.
2019 Winner: Seaira M. Sevison
Seaira plans to attend University of Central Florida and major in International Affairs/Political Science. Plans are to continue school and get her doctorate. She is a member of the National Honors Society, Spanish Honors Society, National Math Honors Society, Beta Club, nominated for a United States Presidential Scholars (TBD June), honors with College Prep Scholar by Quest Bridge, and deemed an AP Scholar by the College Board for passing multiple AP exams. She wants to fulfill her purpose of spreading love and empowerment to others struggling with abuse. She hopes to represent the United States in international affairs and travel the world to lead people out of poverty and inequality.
The Mike Lyons $500 Memorial Scholarship—"The Mike"
The Mike Lyons $500 Memorial Scholarship, called "The Mike" is awarded to a student planning to major in communications or journalism. It requires a 300-word essay outlining their career goals and an application submitted to the EHS Guidance Office.
2019 Winner: Sagan M. Simmons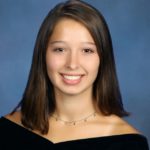 Sagan has been a member of the National Honor Society, National Beta Club, National Quill and Scroll Journalism Honor Society, Captain of the Varsity Cross Country, and Most Valuable Player Cross Country Award. She has done volunteer work with New Braunfels Food Bank, Florida Fish and Wildlife Conservation Commission, and Women's Residential and Counseling Center. Sagan has participated in journalism since her freshman year and her second year on the yearbook staff she was named Editor-In-Chief. She strives to be an expert in mass communications.
Charles Rohrer Principal's Achievement Award and Scholarship
Charles Rohrer served as Principal of Edgewater High School. His family honors his dedication to students and Edgewater with these two $500 awards, to one female student and one male student who consistently model leadership qualities such as honesty, integrity, determination, compassion and true Eagle Spirit. The two Rohrer Scholarships are selected by the EHS Principal and Sue Nadeau.
2019 Winners:
Nigel Smith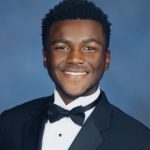 While in the EST program at Edgewater, Nigel spent a year developing an award-winning agricultural video game for children which won the Congressional App Challenge for district 10 of Florida. He likes to use technology to help others and has been a co-leader for the schools Leading Edge Labs technology club. As an OCPS IT Summer Intern, he worked with IT supervisors at two high schools learning about technology and assisting with daily task. He worked with the City of Orlando's After School AllStars program. Nigel has been a varsity lacrosse player since his 10th grade year. The City of Orlando's Opportunity Jobs Academy taught him professionalism and how to enter the workforce and be a good employee. Nigel plans to major in computer science. This scholarship will help him financially to accomplish his educational goals.
Victoria Grace Fisher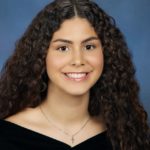 Grace would like a career as an elementary school teacher and later as a counselor. She plans to get her AA from Valencia and then transfer to UCF to pursue her bachelor's degree in Elementary Education. Grace has been a member of the Edgewater Chorus program for four years. She was also a member of the Student Government Association for four years with support from her peers and mentors in the school. She played on the girls' lacrosse team for all four years. Grace works well with others in both academic and nonacademic settings. This scholarship will help her balance school, a job and any extracurricular activities.
Tommy Browning Scholarship
Two $500 scholarships awarded each year at EHS Graduation in honor of Tommy Browning. Tommy Browning was a prisoner of war during the Vietnam War and he was a graduate of Edgewater High School.
2019 Winners:
Jennifer Salinas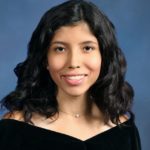 Jennifer is a member of the National Honor Society, the Spanish National Honor Society, Girls Varsity Cross Country and Girls Varsity Track. In 2018 she was the first girl to make it to state finals since 2004 and has set records in Track this year. Jennifer has a dream of becoming a nurse. As a first-generation college student this scholarship will play an important role in Jennifer reaching her goal of becoming a nurse.
Harper Self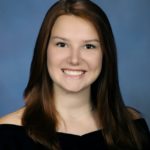 Harper is President of National Honor Society and Spanish Honor Society, Co-Captain of the Varsity Swim and Water Polo Team, a recipient of the OCPS Sportsmanship Award, an AP Scholar, and an Edgewater Student of the Month. Artistically she was a semi finalist in the International Thespian Playwright Competition and received Superior scores at the District and State Thespian Festivals. She is a Capstone Diploma recipient, a Prudential Spirit of Community Award nominee for Edgewater High, and a Sodexo Stop Hunger Regional Honoree $1000 Grant winner for the Eagles' Market. For the past two years she has managed the distribution of free nonperishables, snacks and fresh produce to her fellow students. Daily visitors to the Eagle's Market have doubled from last year to about 200 each day this year.
With Harper's many interests she is considering a career in teaching and wants to achieve being bilingual in Spanish possibly to teach English in a classroom of Spanish speakers in a foreign country. She is also considering work in public health and political science to continue to promote the work she has done with the Eagle's Market.
The Dr. "Pro" Scholarship
This scholarship is in honor of a long time Edgewater High School teacher Dr. Joseph Prochaska. He taught his classes creatively and with humor while emphasizing individual growth and responsibility.
The Dr. "Pro" Scholarship is a $1,000 scholarship awarded to a student that has a financial need and wishes to continue in post secondary education. The recipient will be selected by the Joseph Prochaska Family and/or their designees working with the EHS Guidance Officer.
2019 Winner: Eliana Adiva Mirra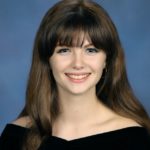 Eliana was accepted into the University of Florida's Innovation program. She plans to change both medical protocol and legislation for advocating for critical medical equipment to be hypoallergenic and amending the Food Allergen Labeling and Consumer Protection Act to include more common allergens that have affected her family directly. She will major in Chemistry to facilitate her minor in Innovations. Eliana participated in Opportunity Jobs Academy, a paid program that teaches high schoolers professional workforce skills. She ran a robotics club and facilitated other recreational and educational activities at College Park Middle School's City of Orlando run AllStars program. She participated in the AP Capstone Program completing extensive AP coursework in the sciences, social studies, language arts and the arts. She was in a leadership role in choir and also participated in theater, poetry, and 2-D art.
The Julia Pierson Public Service Scholarship
Julia A. Pierson, was appointed as the 23rd Director of the US Secret Service on March 27, 2013, becoming the first woman to hold the position. Director Pierson is a graduate of Edgewater High School class of 1977. Director Pierson was later assigned to the Presidential Protection Division in Washington, DC for the President George H. W. Bush's detail. Director Pierson's dedicated career spanned five Presidential Administrations, and included significant leadership roles in overseeing the agency's worldwide Presidential protective operations, National Special Security Events, Cyber security, counterfeiting and financial crimes, human resources, training and information technology programs. Director Pierson was recognized for implementing innovative security programs, enhancing leadership and workforce skills, and modernizing the agency's information technology and communicating systems.
This $500 scholarship recognizes an outstanding student who has an interest in pursuing a career in Public Service. Our Federal, State and Local governments require dedicated and highly skilled individuals to support and serve our communities. Interested applicants should provide a written summary of their community service experiences with their application.
2019 Winner: Lea Johnson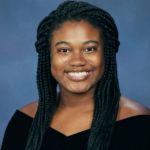 Lea is an aspiring lawyer with plans to major in Psychology and Criminology. Lea says "My mom is a hero…" She credits her mother with saving the lives of children as a social worker and adoption specialist working with children in abusive homes. Her mother is a strong role model. In her high school career she has participated with Beta Club, National Honor Society and in the EST and AP programs at Edgewater High School. She is dual enrolled at Valencia College. She was voted into the Student Government Association and was chosen as section leader for the Edgewater Band as well as participating in the Mock Trial Club. She has learned how to manage her time, how to stay on top of her work and to maintain relationships with friends and family while working 30 hours per week. She has nearly 60 college credits going into Florida State University and hopes to get her Bachelors in the next two years.
Janice T. Leisher Memorial Educator Scholarship
The Janice T. Leisher Memorial Educator Scholarship is awarded to a senior who aspires to teach and attend a college of education. The recipient should embody the teaching values of Mrs. Leisher, thoughtful hard work, a passion for teaching and learning, and kindness. The candidate shall be selected through an application process facilitated by the Edgewater High School Guidance Office and the Leisher Family.
2019 Winner: Emma Gwendolyn Spraggins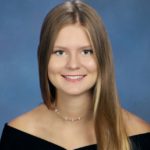 Emma was recruited as a scholarship athlete to play goalkeeper for Georgetown University's women's lacrosse team in the fall of 2019. She intends to major in sociology and minor in Education, Inquiry and Justice. Her goal is to become an educator of children with exceptionalities. At Edgewater Emma played Varsity Lacrosse in 2019. Prior to that she played lacrosse with Lake Highland Varsity and The First Academy Varsity. She played with Club Lacrosse and was the Under Armour Underclass All-American. Emma has been a student assistant to Mr. Leisher and Ms. Epps. She has volunteered in children's programs at New City Orlando Church, Interned with Best Buddies (working alongside children with exceptionalities), and participated in Young Life Ministry.
The Patricia Fox Scholarship – New in 2020
Patricia Fox dedicated her life to bettering her community in any way she could. From running for Mayor of Maitland to running for School Board, her passion was to make an impact in the lives of others. She spent 15 years teaching and encouraging students at Edgewater High School in Orlando. Her ability to listen and council students by connecting with them is why she was able to impact so many lives. Her students were her second family.
This scholarship is awarded to an Edgewater High School senior who aspires to teach or participate in public service. This student can be selected based on need, academic achievement, good citizenship, extra-curricular activities, personal accomplishments and/or spirit of volunteerism. Applications are available through the Edgewater High School Guidance Office. The Fox family will participate in selection of recipient.
The $500 College Park Neighborhood Scholarship – Not given in 2019
A $500 scholarship awarded to a deserving student based on need, academic achievement, good citizenship, extra-curricular activities, personal accomplishments and/or a spirit of volunteerism. The recipient is a student who is majoring in fields related to community (such as teaching, government or political science.
Previous Scholarship Winners
2018
Foundation Scholarships: Jocelyn Tosen, Temia Hayes, Skylar Colvin
Gala Family Scholarship: Amari Assefa
College Park Neighborhood Scholarship: Samuel Chambers
The Mike Lyons Memorial Scholarship – "The Mike": Emerald Paul
Robert Brendan Carr Musician's Scholarship: Emmanuel Mantey
Charles Rohrer Scholarship: Kendall Merrill, Beau Gonzalez
Engineering, Science, and Technology Scholarships: Larry Christian, Luan Tran
Swoszowski Scholarship: Tatyana Joyce
Julia Pierson Public Service Scholarship: Mary Ann Formella
Tommy Browning Scholarship: Jarian Truss, Alyssa Trahe-Valencia
The Dr. "Pro" Scholarship: Vionn Welcome
2017
Foundation Scholarships: Cecilia Procacci, Jaime Remus, Mohammed Kordian Boroujeni
Gala Family Scholarship: James Smalley
College Park Neighborhood Scholarship: Yariseli Felix
The Mike Lyons Memorial Scholarship – "The Mike": Job Isaac Critton
Robert Brendan Carr Musician's Scholarship: Stanley Belizaire
Charles Rohrer Scholarship: Quinlan J. Brock and Abigael Winslow
Engineering, Science, and Technology Scholarships: Jocivan Cabrera, Lenworth Thomas
Swoszowski Scholarship: Aliyah Johnson
Julia Pierson Public Service Scholarship: Angel Hampton
The News 13 Scott Harris Scholarship: Vanessa John
Tommy Browning Scholarship: Meghan Campbell and Jack Agar
The Dr. "Pro" Scholarship: Caroline Kurtz
2016
Foundation Scholarships: Aubry Ashby, Juliana Johnson, Angel Villalobos
Gala Family Scholarship: Alexander Trahe-Valencia
College Park Neighborhood Scholarship: Taylor Collings
The Mike Lyons Memorial Scholarship – "The Mike": Khara Gibson-Taylor
Robert Brendan Carr Musician's Scholarship: Tyra Miller
Charles Rohrer Scholarship: Seth Plank and Lily Taylor
Engineering, Science, and Technology Scholarships: Kira Lockhart and Cessna Valley
Swoszowski Scholarship: Joshua Hanson
Julia Pierson Public Service Scholarship: Ayanna Wallace
2015
Foundation Scholarships: Tyler Lambright, Christy Joseph and Giselle Padrigone
Engineering, Science, and Technology: Greg Umali and Roshani Ekanayake
Gala Family Scholarship: Jazmine Forman
College Park Neighborhood Association: Annie Rattanasena
Robert Brendan Carr Musician's Award: Curtis Mitchell
The Mike: Jahmiah Cyrus
2014
Foundation Scholarships: Alexandra Allen, Anna Garrison and Mariah-Krista Macalua
Gala Family Scholarship: Arita Harris
The Mike: Brandon Hogan
College Park Neighborhood Association: Jose Febo
2013
Foundation Scholarships: Delilah Diaz, Keira Lemmon and Will Rumplik
Gala Family Scholarship: Brendan Guthrie
College Park Neighborhood Association: Abigail Teague
Gierke Family Scholarship: Jeanine Patrick
2012
Foundation Scholarships: Klarissica Collins, Kalyn Kearrey and DeAngela LeGrier
Gala Family Scholarship: Josh Yandell
College Park Neighborhood Association: Taylor Clauss
FCA Service Athletes Award: Taylor Clauss and Alan Thomas